Twenty-Sixth Sunday in Ordinary Time
The apostles said to the Lord, "Increase our faith!"
The Lord replied, "If you had faith the size of a mustard seed, you could say to this mulberry tree, 'Be uprooted and planted in the sea,' and it would obey you."
Luke 17:5-6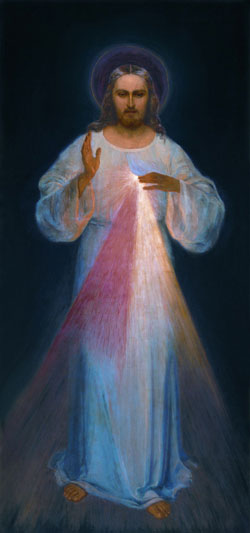 In the Jubilee Year 2000, Pope John Paul II proclaimed that from that year forward the Second Sunday of Easter would be celebrated as Divine Mercy Sunday. This was proclaimed at the Canonization Mass of St. Faustina Kawalska, who worked throughout her life to make all aware of the merciful love of God. St. Faustina (1905–1938) was born and raised in Poland. Following a vocation to religious life, she was accepted by the Congregation of the Sisters of Our Lady of Mercy. As a member of the Congregation, she worked as a cook, gardener, and porter. In her spiritual life, her contemplation on the Mercy of God led her to develop a childlike trust in God and deep love for her neighbor.